Birichino Petulant Naturel Malvasia Bianca 2018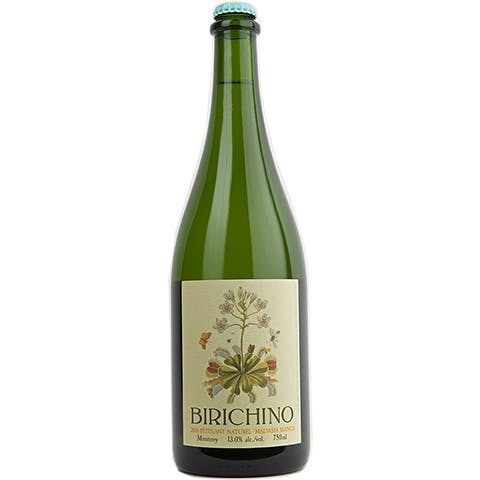 $27.99
Save $4.20 (15%)
$23.79
SKU 65601
750ml
*This item may have limited availability - please call ahead to have us check stock!*
In many respects, contemplating, guiding and witnessing
transformation constitutes the very essence of winemaking. We
have settled upon grapes as the agency of fermentation as they
seem to yield the most prismatic spectrum of flavors - animal,
vegetable and mineral, among the available fruits. Ferment an
apricot, and one obtains apricot-flavored wine. Ditto strawberries, and blueberries and plums, etc. Apples can sneak in a few
unexpected treats, though they pale in comparison to vitis
vinifera. Fementation of highly aromatic malvasia bianca grapes
presents the opportunity to mimic the perfumer's alchemical art,
opening the doors of perception to the gentlest effects of olfactory psychedelia. What if we are then to referment our already
kaleidoscopic malvasia bianca with more of the same juice, this
time under pressure, and ignite the fifth dimension of umamireleasing lees, and unleash it on the palate with the bubbly
buoyance of effervescence? Sunlight becomes bud becomes
shoot becomes flower becomes grape becomes jasmine
becomes apricot becomes lychee becomes citrus pith becomes
うま味. Serve sufficiently chilled, and gently turn the bottle
upside-down for 20 seconds to resuspend the lees. Amazeballs
All sizes are 750ml unless otherwise stated.
Vintages are subject to change at anytime.
Items shown on the website may or may not be in stock.