Refine Your Results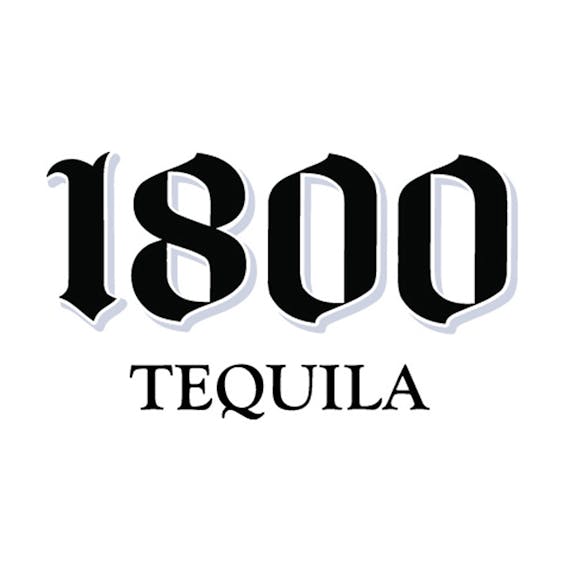 1800 Tequila Ultimate Black Cherry Margarita 1.75L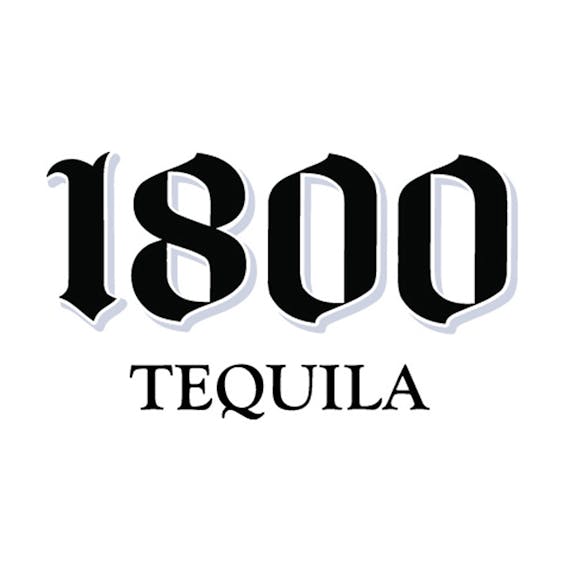 1800 Tequila Ultimate Blood Orange Margarita 1.75L
The Ultimate Margarita® is the #1 premium margarita. Made with real tequila, the extract of lime and…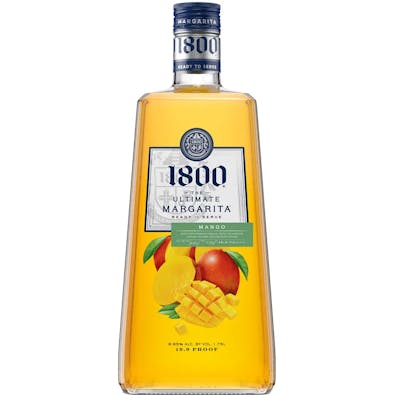 1800 Tequila Ultimate Mango Margarita 1.75L
The Ultimate Margarita is the #1 premium margarita. Made with real tequila, the extract of lime and…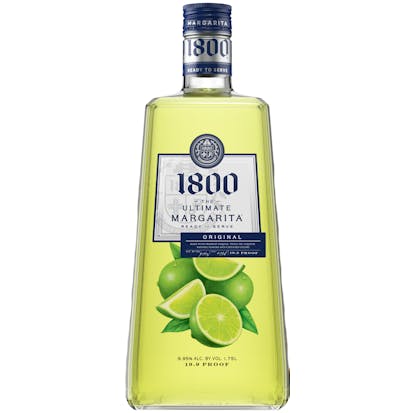 1800 Tequila Ultimate Margarita 1.75L
The Ultimate Margarita® is the #1 premium margarita. Made with real tequila, the extract of lime and…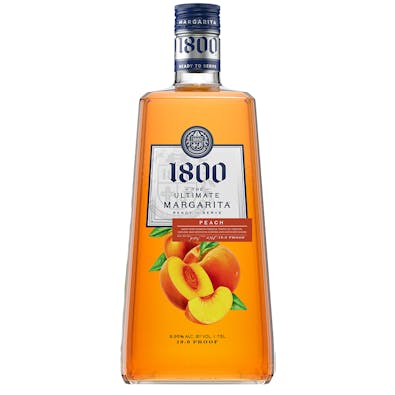 1800 Tequila Ultimate Peach Margarita 1.75L
The Ultimate Margarita® is the #1 premium margarita. Made with real tequila, the extract of lime and…
1800 Tequila Ultimate Pineapple Margarita 1.75L
The official margarita of 1800®, pre-mixed with premium tequila. This ready-to-drink margarita is ma…

1800 Tequila Ultimate Raspberry Margarita 1.75L
The official margarita of 1800®, pre-mixed with premium tequila. This ready-to-drink margarita is ma…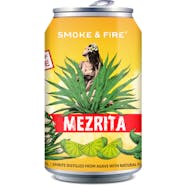 88 East Beverage Company Smoke & Fire Mezrita 4 pack 12 oz. Can
The world's first canned Mezcal cocktail from Oaxaca, Mexico. Natural Lime and Orange Flavors, Mezca…

Austin Cocktails Cucumber Vodka Mojito 4 pack 12 oz. Can
Inspired by a family country garden, the Austin Cocktails Cucumber Vodka Mojito has a just plucked-f…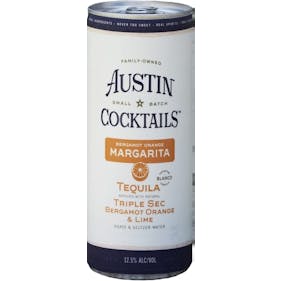 Austin Cocktails Sparkling Bergamot Orange Margarita 4 pack 12 oz. Can
A spin on a classic margarita with a sparkling twist - Austin Cocktails Sparkling Bergamot Orange Ma…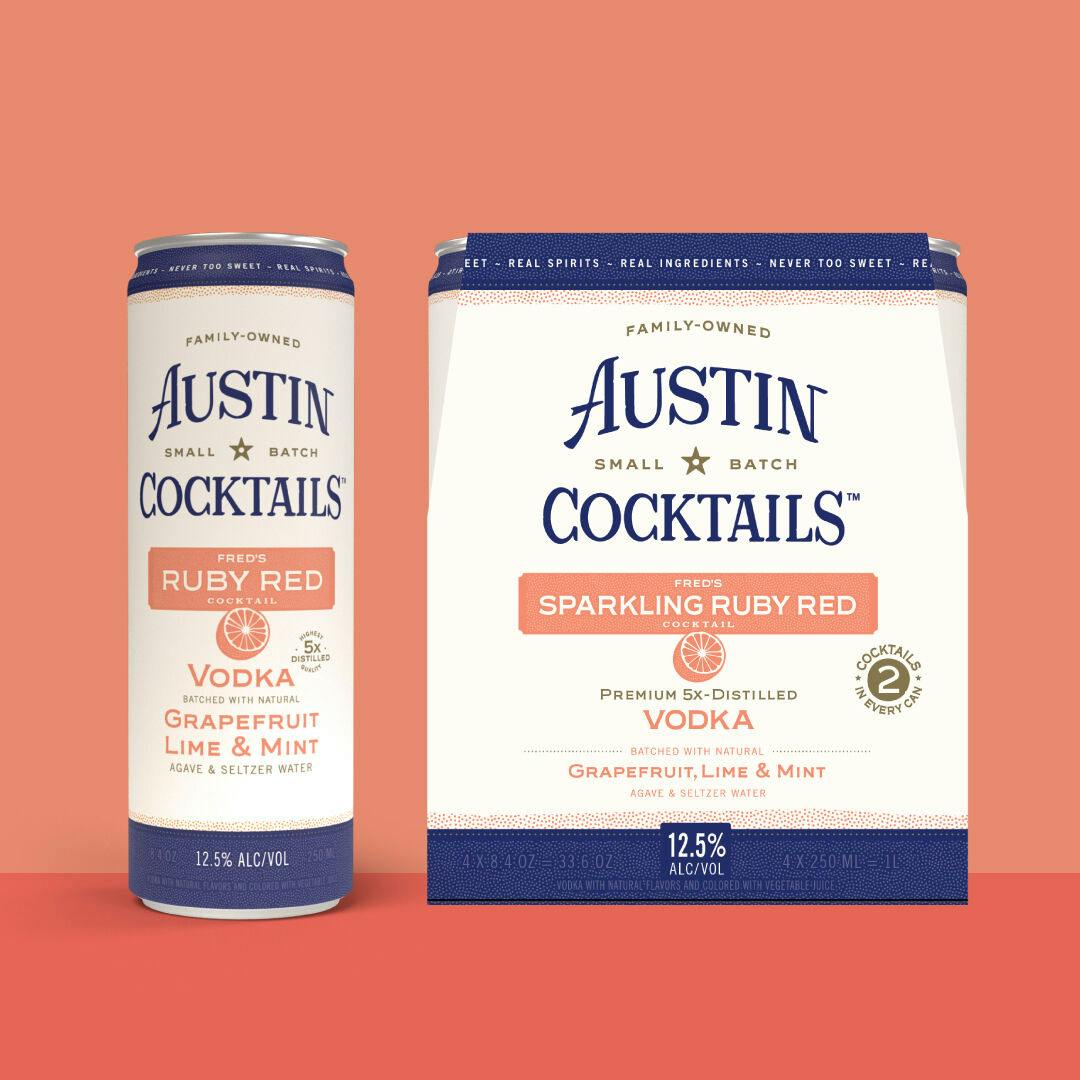 Austin Cocktails Sparkling Ruby Red Cocktail 4 pack 8.4 oz. Can
Austin Cocktails' Sparkling Fred's Ruby Red Cocktail showcases the finest and brightest ingredients…
Bacardi Bahama Mama 4 pack 350ml
This taste of the tropics satisfies even the most savage thirst. Made with a blend of Bacardi Rums…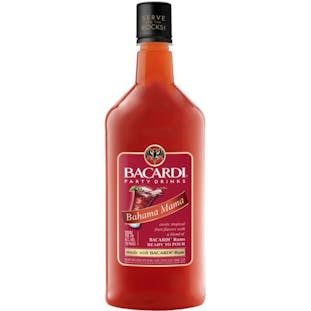 Bacardi Bahama Mama 1.75 oz.
This taste of the tropics satisfies even the most savage thirst. Made with a blend of Bacardi Rums…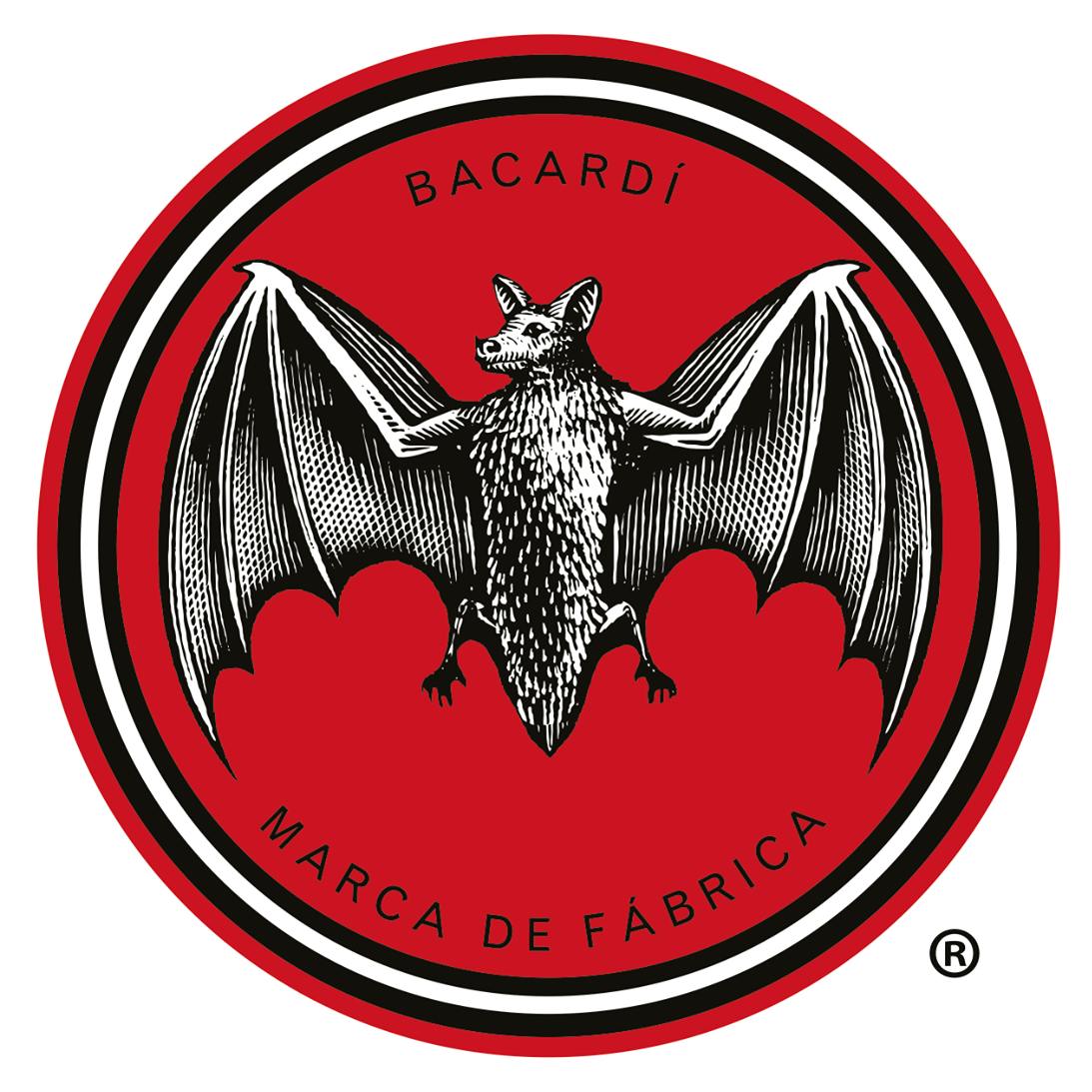 Bacardi Hurricane 1.75L
A powerful Hurricane topped with Bacardi 151 Rum, Hurricane Party Drinks will blow the roof off your…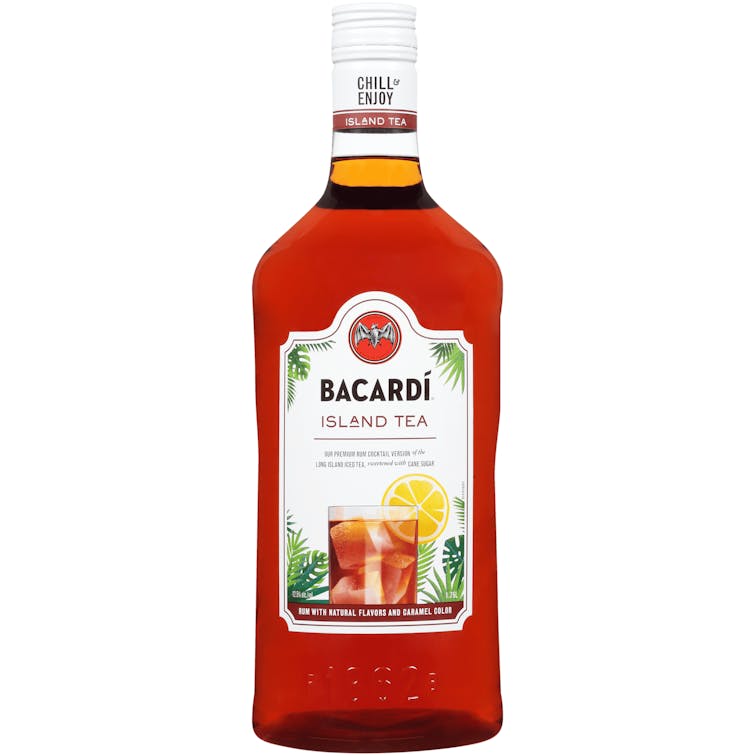 Bacardi Island Tea 1.75L
Made with natural flavors, juices or concentrate, BACARDÍ Ready-To-Serve Island Tea is crafted with…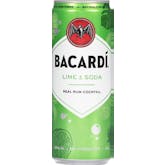 Bacardi Lime & Soda RTD Cocktail 4 pack 350ml
Natural and crisp lime flavor that radiates on the taste buds with aromas of lime zest and glistenin…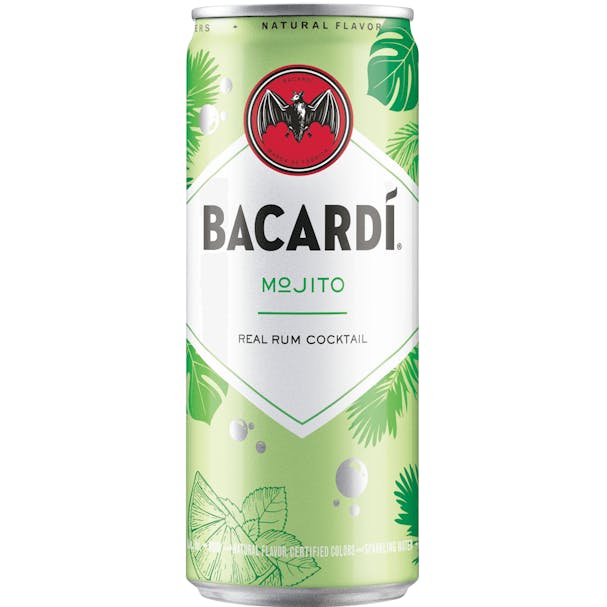 Bacardi Real Rum Canned Cocktails Mojito 4 pack 355ml Can
A classic rum cocktail that combines the sweetness of the Caribbean with fresh lime, revitalizing mi…

Bacardi Zombie 1.75L
You have your everyday side and your party side. It's time to let your party side celebrate with the…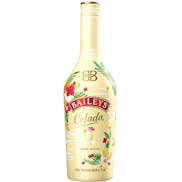 Baileys Colada Limited Edition Irish Cream
Our NEW Baileys Colada is the perfect treat for all your summertime occasions. A blend of our irresi…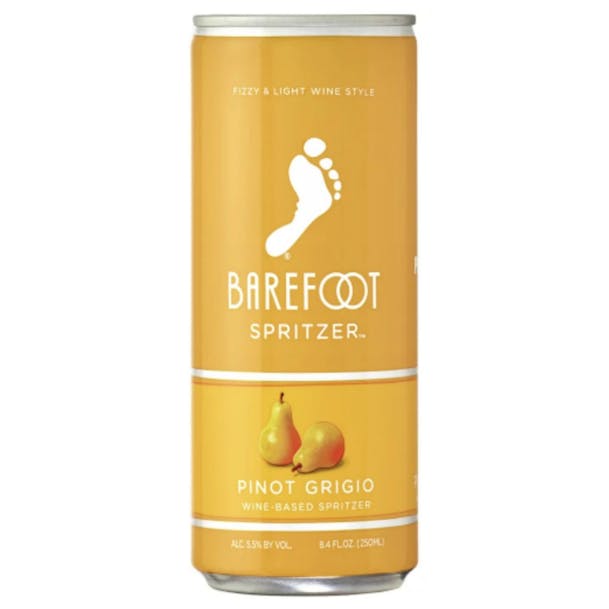 Barefoot Refresh Pinot Grigio Spritzer 250ml Can
Wine-based Spritzer.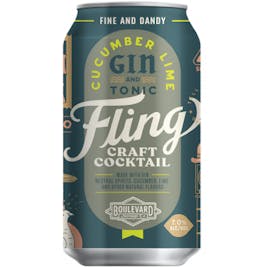 Boulevard Fling Gin & Tonic Cucumber Lime Craft Cocktail 12 oz.
Fling yourself to London Town, where royals reign and properly made cocktails are the rule. Bursting…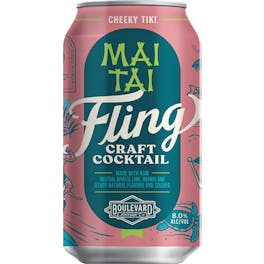 Boulevard Fling Mai Tai Craft Cocktail 12 oz.
Fling yourself to an island paradise where rules are weak, drinks are strong and Hawaiian shirts are…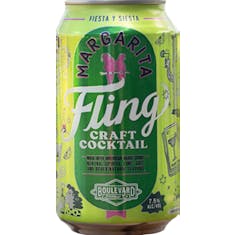 Boulevard Fling Margarita Craft Cocktail 12 oz.
Fling yourself south of the border, where shoes give way to sandals and mariachi mingles with the mu…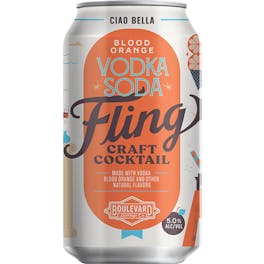 Boulevard Fling Vodka Soda Blood Orange Craft Cocktail 12 oz.
Fling yourself to the Italian coast, where hats are big, swimsuits are small, oranges are crimson, a…