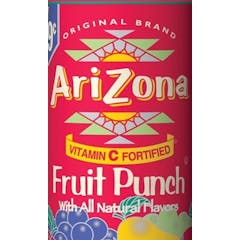 AriZona Fruit Punch 23 oz. Can
Who said fruit punch is just for kids? AriZona Fruit Punch takes a slightly more sophisticated appro…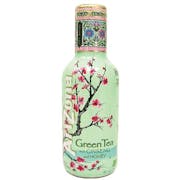 AriZona Green Tea 23 oz.
Premium brewed green tea using filtered water, high fructose corn syrup, honey, citric acid, natural…

AriZona Half & Half Lite Green Tea Lemonade 23 oz. Can
To ensure amazing flavor in every bottle, we combine 100% natural tea with real lemonade to create j…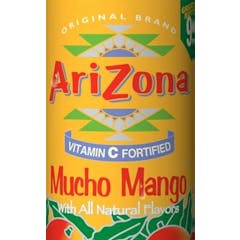 AriZona Mucho Mango 23 oz.
FOrtified with vitamin C and made without preservatives or artificial colors, the sweet, yes light f…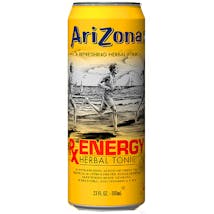 AriZona Rx Energy Herbal Tea 23 oz. Bottle
Maybe it's first thing in the morning. Or that midafternoon crash. But whenever you're feeling the n…