Colorado Sake Company -The only Sake Brewers in Colorado!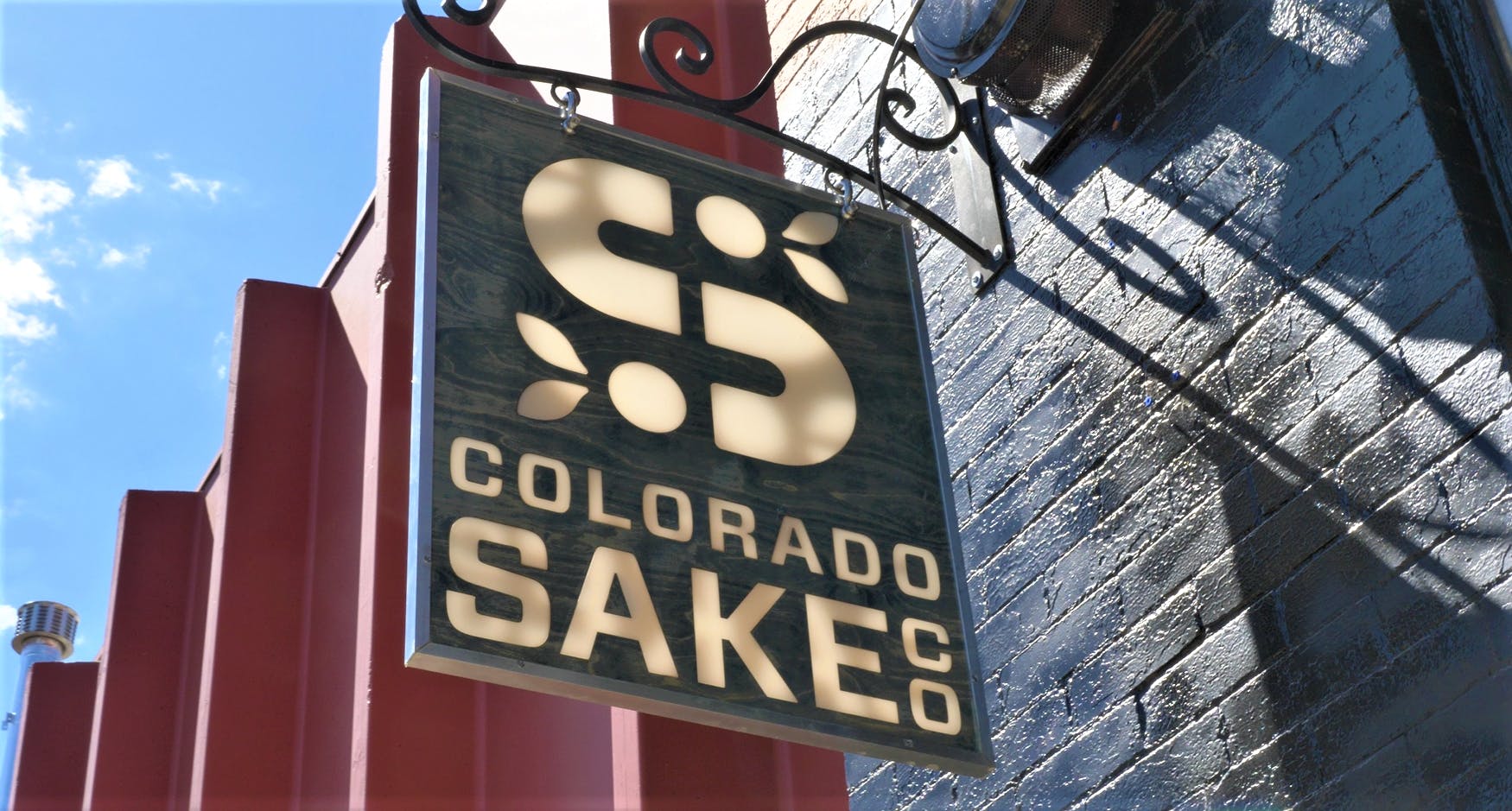 Meet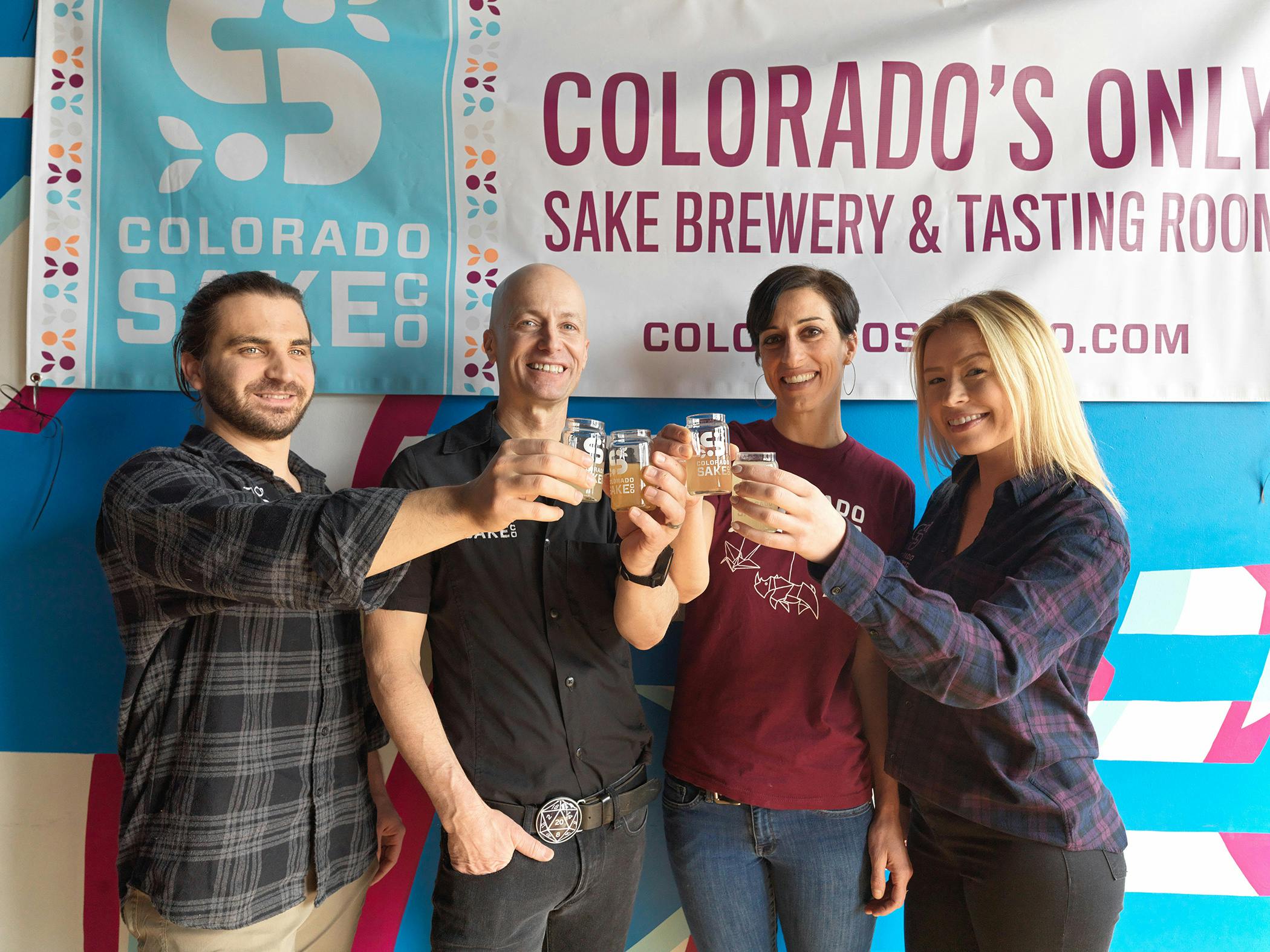 Head brewer, founder and co owner' William Stuart

Heather Dennis- Co owner and Head of Sales
Jennifer Eubanks and Russ Eubanks are Co owners

After years in the service industry from server to beverage director and everything in between our team had a soft spot for the delicious beverage we know as sake. There are so many different styles and varieties, from crisp and dry to floral and fragrant. After serving the beverage to consumers for years, we learned there was an intimidation factor that went along with sake. We noticed that people could be turned off by the sake 'lingo' they don't understand, such as Junmai, Ginjo, Honjozo, ect. We wanted to make sake that consumers could understand, pronounce and fall in love with the product. So we spent 2 years of RND to figure out how to make this centuries old beverage approachable for the American market. We are currently the only Sake Brewery in Colorado, so as pioneers we have encountered more challenges than most. An example of an uphill battle we faced in year two was to create a law in the State of Colorado changing the classification of sake so that it could be produced and sold out of our tasting room and around the state. We had success in this and Sake is now classified as Wine in CO and beer at the Federal level. Sept 18' we opened our doors to the public to see how coloradans would react and as it turns out- they LOVE SAKE! Who knew! We are doing everything we can to grow our business everyday and to meet our goal of having our product across the state by the end of 2020. With the help and support of great retail stores like Argonaut, we are getting closer to that goal every day!
How does Colorado-brewed sake stand up to sake from Japan?
We try really hard not to compare our sake with Japanese sake. Japanese sake is typically brewed to a high abv (20% +) and then watered down to 16%. We brew our sake to 15-16% abv without any dilution. This allows us to produce a product that is very approachable and not as dry and astringent as a lot of signature sakes coming from Japan.
How many types/styles of Sake do you Brew?
Can you tell us a little about each one?
We produce only premium Junmai Ginjo sake. Jun-(pure)Mai(rice) means that we are not adding distilled spirits back in such as vodka or rum to extend our batches. In low grade non Junmai sake they can add up to 30% alcohol back in, the primary cause for sake hangovers. Ginjo simply means we only use rice that has been milled down to 60%, so 40% of the grain has been removed. Only 3.7% of all sakes produced fall into this category. The benefits of this is that the closer you are to the center the closer you are to the starch, which becomes our alcohol.
Stepping outside of tradition, we are quickly becoming known for our sake infusions. It is illegal in Japan to infuse sake with flavors and still label it 'sake'. This is because the Japanese have very strict historic traditions of what sake is and how it should be made. We do not have such restrictions here in the U.S and have actually found through infusing many different types of flavors in our tasting room, everything from Jalapeno to Peach, that sake is very versatile and lends itself well to a variety of fruits and vegetables. For example, our signature 'Horchata Nigori' unfiltered sake infused with a house made cinnamon and vanilla recipe, has been one of our best sellers since we launched the company! It is great served warm or cold, a wonderful accompaniment to spicy food or on its own as a creamy digestive!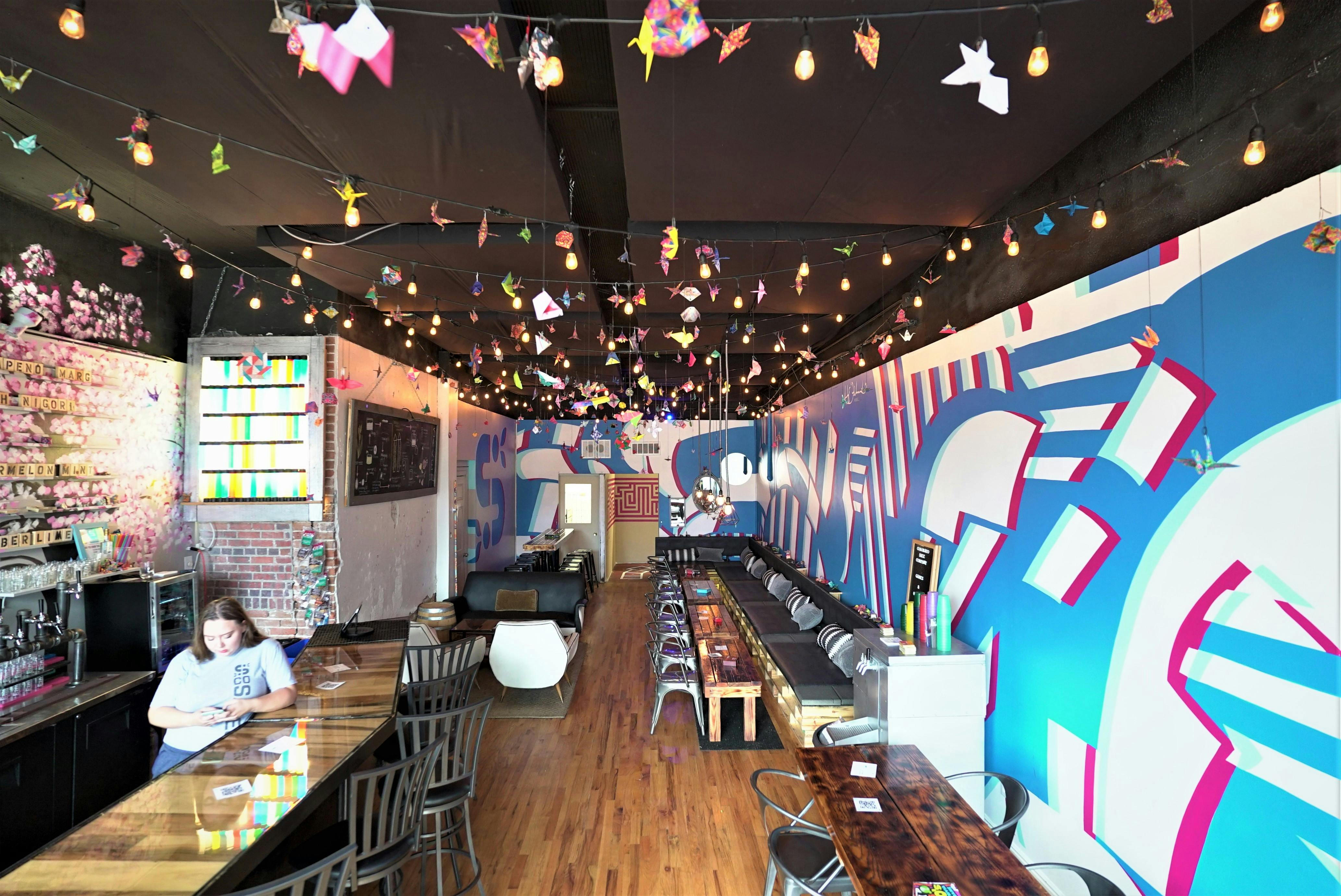 Do you have a tasting room and what are the hours?
Yes! Our Brewery & Tasting Room is located in the heart of Denver in the Rino arts district at 35th & Larimer. We offer 12 fresh sake styles on tap at all times. We also host events and fun things going on throughout the week as well as sushi made to order every Saturday night from 6pm! We also offer Sake 101 tours every Saturday (tickets on eventbrite) as we are always trying to educate the public on the process and beauty of the craft of Sake making. Our hours are Tues-Friday 4pm-10pm Saturday 12pm-11pm Sunday 12pm-6pm Our newest addition is the Denver Comedy Lounge, located in the back space of our brewery, with shows every Thursday through Sunday.
How important is Colorado water to your brewing process?
Crucial. There are only four ingredients in sake and each one is vital to the batch in its own unique way. Here in the Rocky Mountains we have very similar mountain run off water to Japan. It is incredibly soft, which in turn creates a softer fermentation with more elegant notes.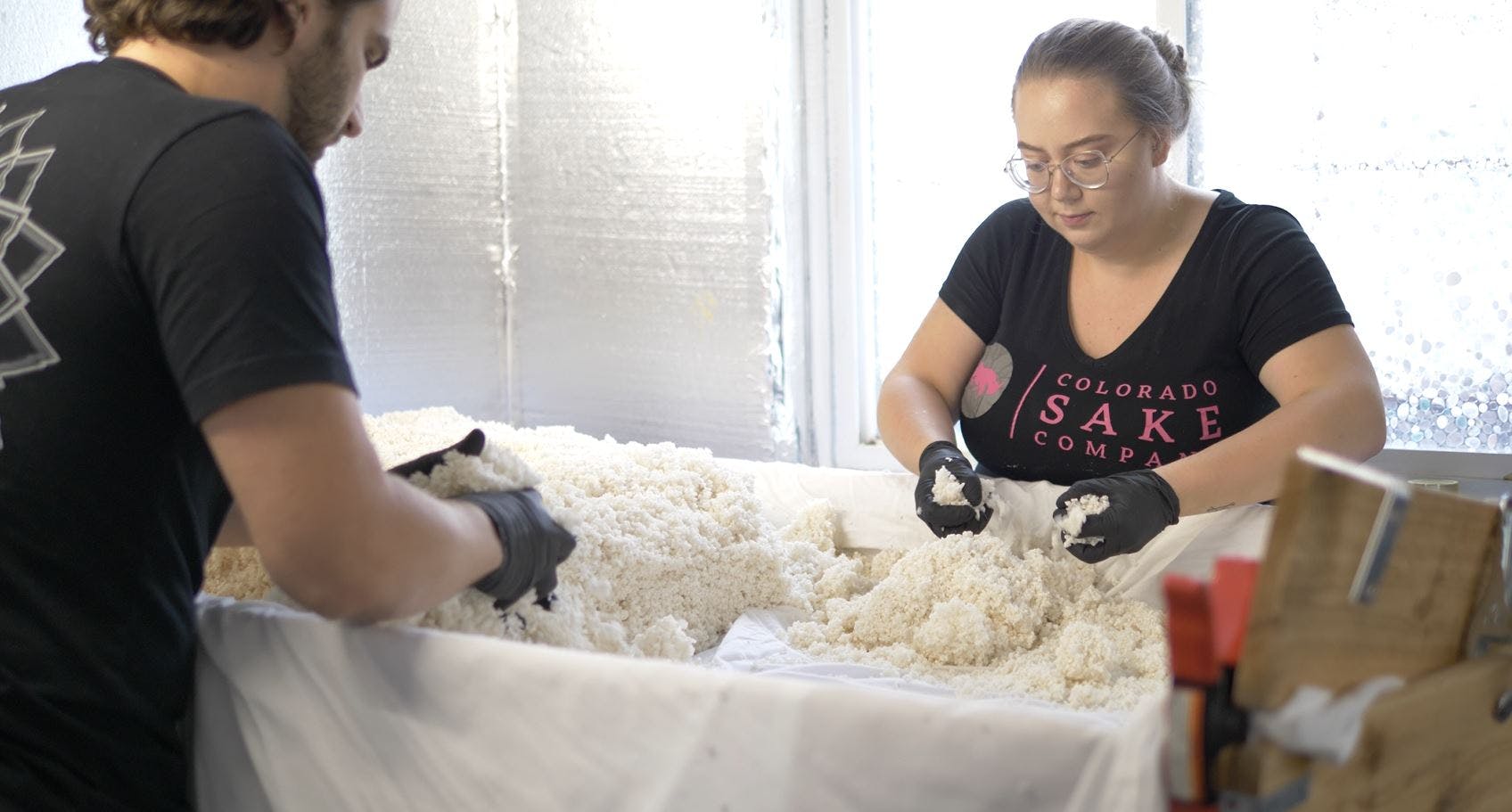 How long does it take to brew a batch of sake?
Brewing sake is an extremely difficult and labor intensive process. It takes roughly 6 weeks from start to finish but during this process we are monitoring the batches around the clock to ensure the fermentation is going smoothly and the batches taste as they should at every stage. Crafting sake is definitely a labor of love!
Where do you source your rice?
We source it from California which is one of only two sake rice purveyors in the U.S, the other is in Arkansas. Our rice arrives to us milled to 60% so this means for every ton of rice we order, 40% becomes rice flour as they are milling the outside of the grain. This process takes upwards of three days to achieve as the rice going through a tumbler machine with stones and the grain heats up so they need to cool it down before it can pass through again. So as you can imagine, sake rice is very expensive!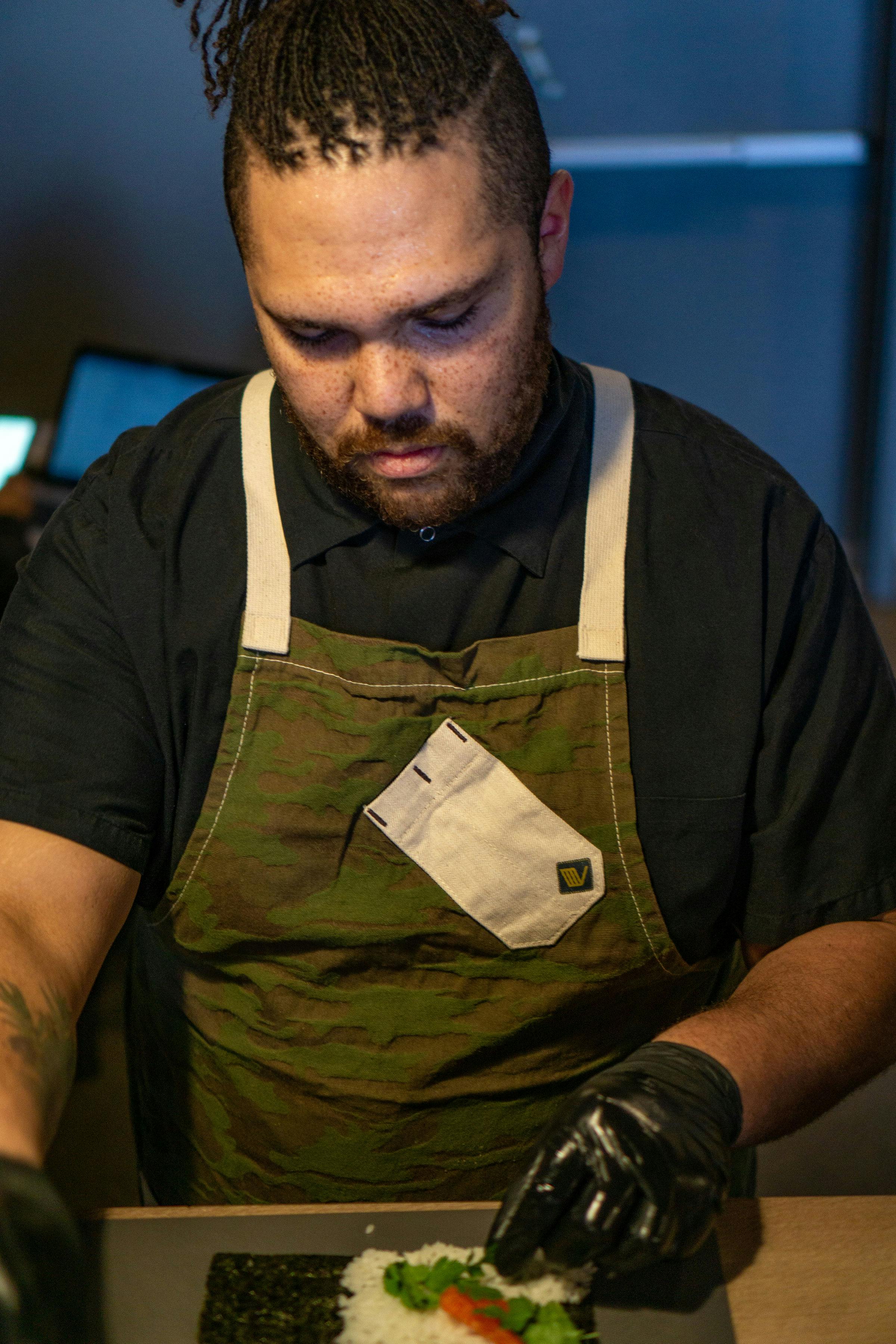 What is the most important step in making Colorado sake?
Koji. Koji is truly the essence of sake. Aspergillus oryzae is a mold spore that we sprinkle over steamed rice and let grow for two days. Not to scare anyone by saying 'mold' as it is the same 'mold' used to make soy sauce and miso. Once the mold has grown all over the rice, it will be high in amylase and glutamate, which is perfect for fermentation. Glutamate is the 'G' in msg and is what produces the umami taste in your mouth, causing you to salivate after drinking sake. If the Koji is wrong, the whole batch will be wrong. This is why after a few months of ordering frozen Koji right back at the beginning, we decided to learn how to make our own. It was an incredibly challenging process primarily because there is so little educational information available in English to learn from. It took about a year of trial and error to perfect but in doing so gave us full control over the overall quality of the sake were producing.
Am I missing anything important?
We are currently the only sake brewery in Colorado and one of only ten in the U.S. Therefore, enjoying fresh sake outside of Japan is a rare treat and we are proud and humbled to be able to bring this delicious beverage to the state! Here are some fun and useful facts people may not know about sake:
Sake is Gluten Free
Sake is Vegan
Sake is Sulphite Free
Sake is Tannin Free
Sake is Low in Sugar & Calories
Sake is Low in Acid

Colorado Sake Team -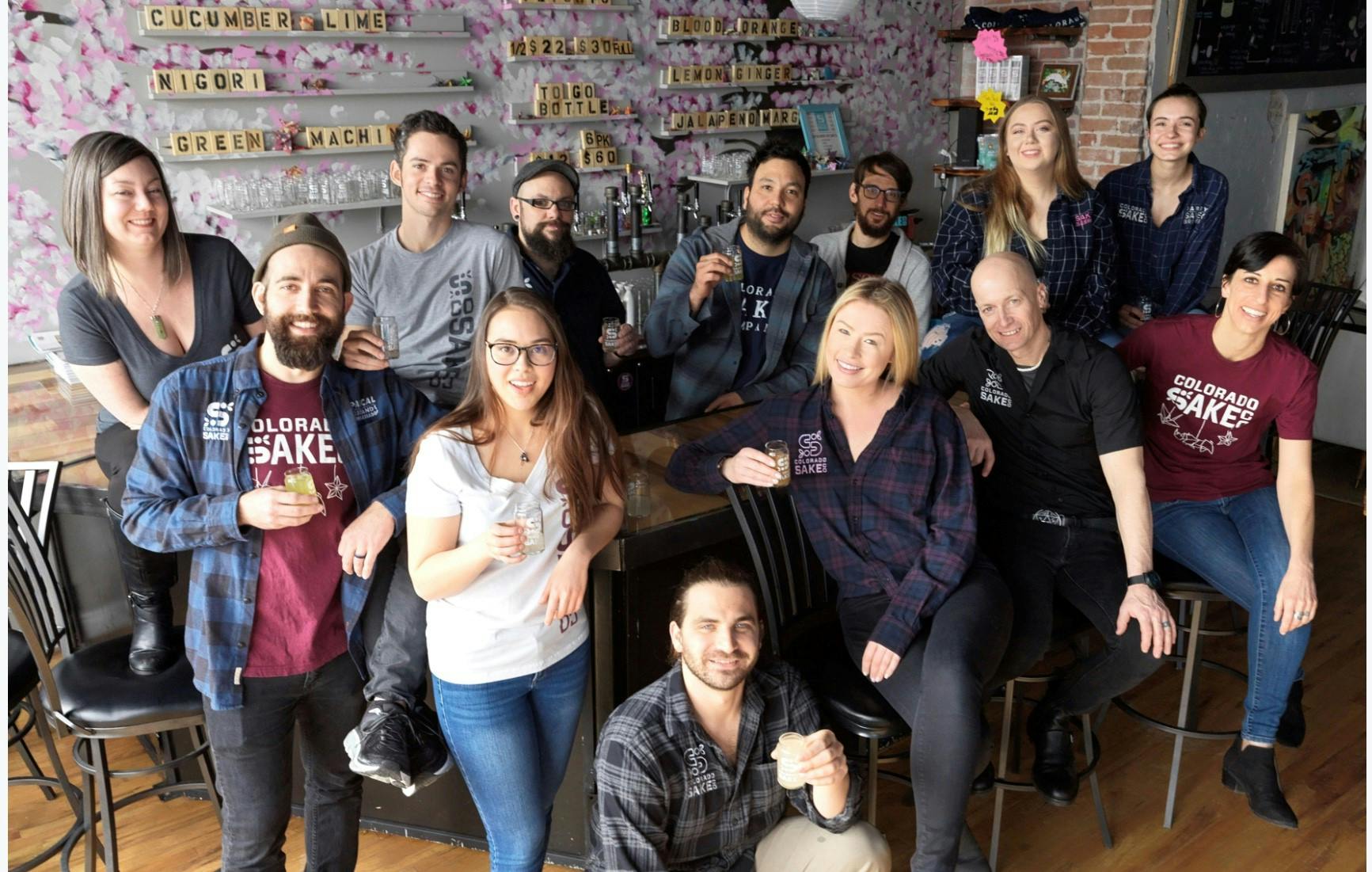 Dan Jahn Photography

---
Back to Our Blog