Two Wines Two Regions Two Stories Virtual Tasting
Thursday July 30, 2020 5:30 PM - 6:30 PM
Your home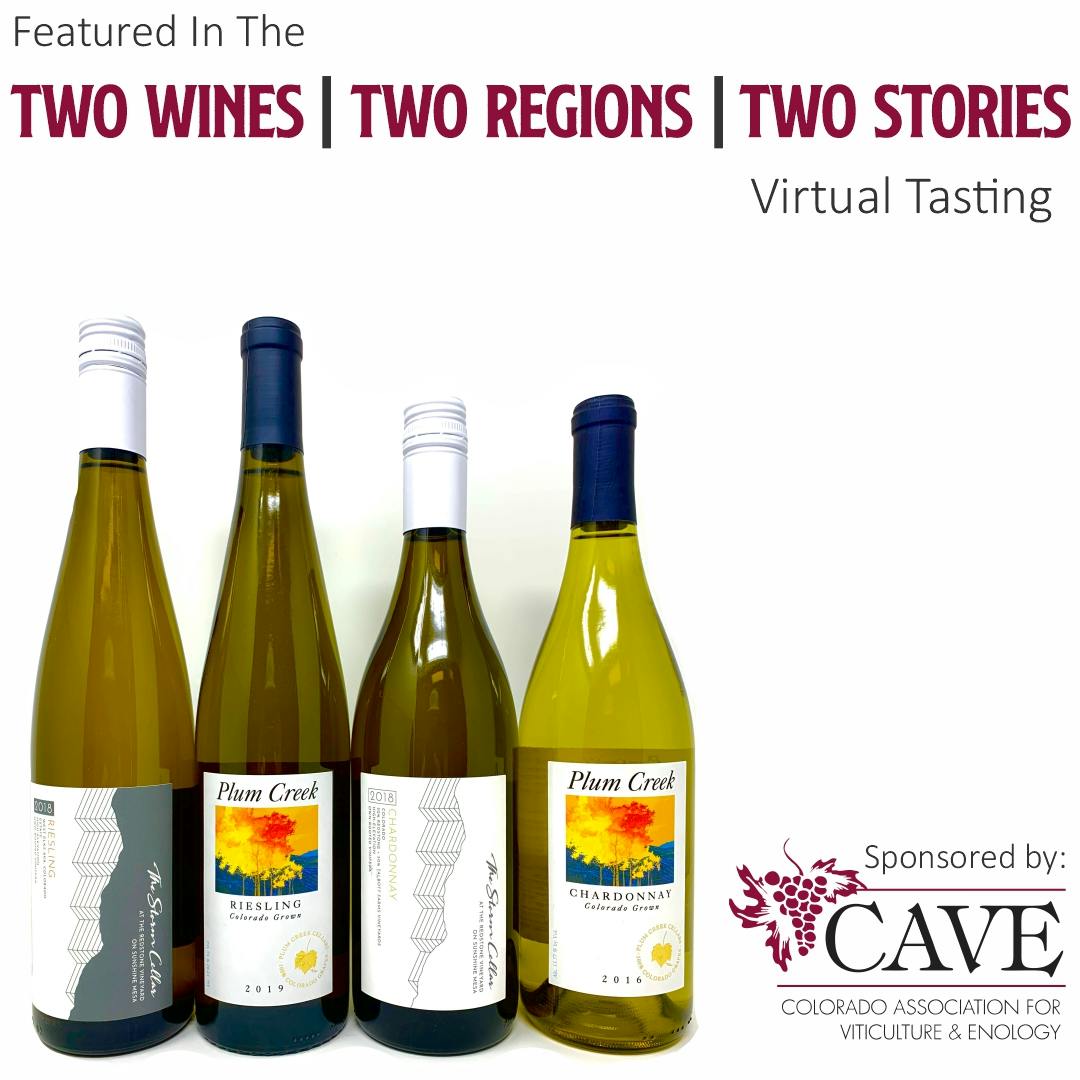 TWO WINES | TWO REGIONS | TWO STORIES
July 30, 2020
5:30pm – 6:30pm MDT
Join us as we present a one hour, interactive webinar and taste Riesling and Chardonnay from across Colorado!
Join the Colorado Association for Viticulture & Enology (CAVE) as we present a one hour interactive webinar that spans Colorado and its two distinctive terroirs. Jayme Henderson and Steve Steese with the Storm Cellar will be tasting through their 2018 Riesling and 2018 Chardonnay grown in the West Elks AVA. Corey Norsworthy with Plum Creek Cellars will be tasting through their 2019 Riesling and 2016 Chardonnay.
As an attendee you have the opportunity to purchase these wines at either Fisher's Liquor Barn in Grand Junction, CO or Argonaut Wine & Liquor in Denver, CO. We highly recommend grabbing these wines prior to the seminar so that you may sip, swirl and taste along side these winemakers and make the most of this interactive experience. Questions and comments are highly encouraged!
Please note: Your webinar link will be sent to you 24 hours and one hour prior to the tasting to the email you provide.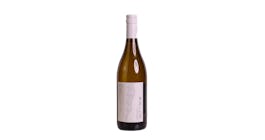 The wine is elegant, refined, and lighter in style than most domestic Chardonnays. it is balanced on the palate, with notes of apples, pears, and pineapple, supported with subtle aromas and flavors of caramel and butterscotch. This wine pairs wonderfully with a wide range of foods, from crab and lobster, to grilled chicken and vegetables.

$23.99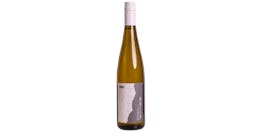 This wine is vibrant and clean, and the aromas of peaches, nectarines, starfruit, and flowers persist in a long, balanced finish. Off-dry Riesling is one of the great food pairing wines of the world, as it accompanies Mexican, Asian, and other spicy foods like very few other wines do. It is also a perfect aperitif wine or cheese-pairing option.

$19.99
Riesling vines are tolerant of cold weather and thus are well-suited to Colorado's cool mountain climate. Thriving on plenty of high-altitude sunlight our Riesling grapes are grown in small vineyards in Delta and Mesa counties and are hand-harvested at their optimum ripeness.
$15.99

Plum Creek is as committed to the production of excellence in wine as it is to bringing out the best in a tightly knit group of committed individuals.
$16.99
---