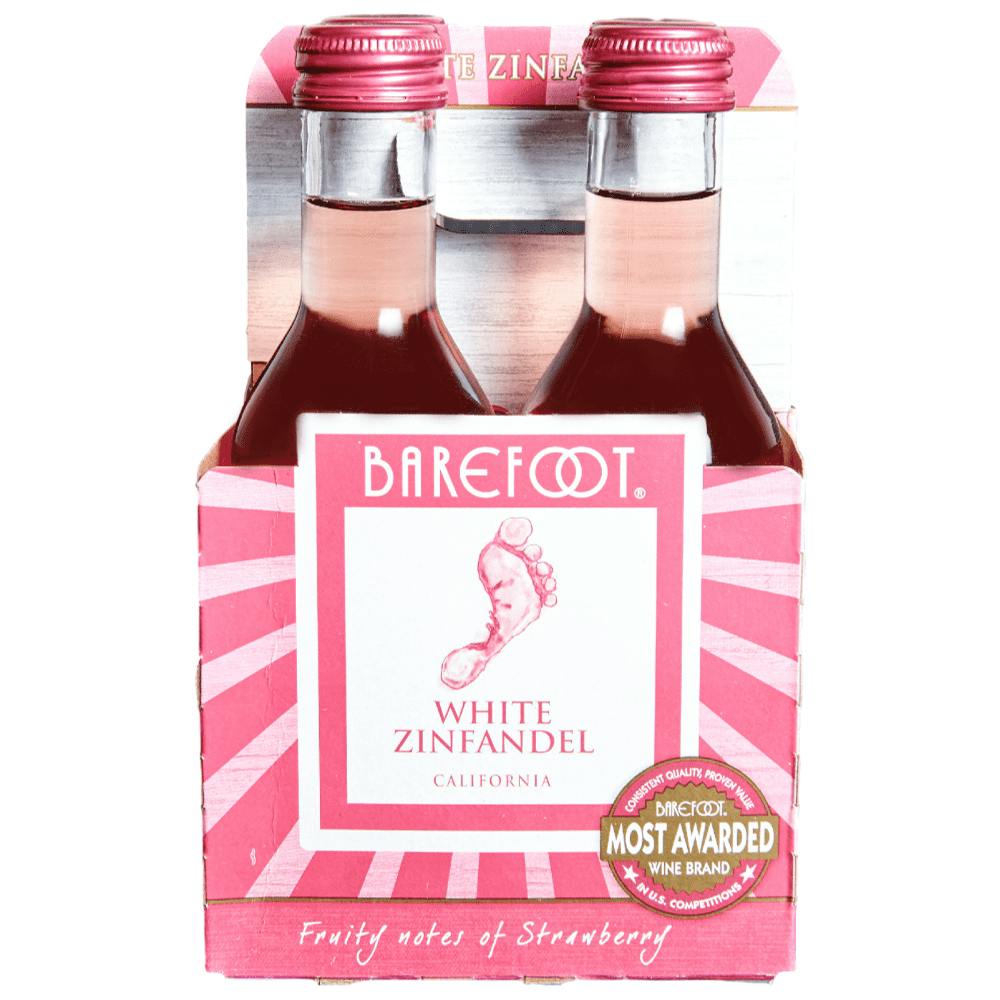 SKU: 47510
Barefoot White Zinfandel NV
---
4 pack 187ml Plastic Bottle
---
Loaded with the refreshing, fruity flavors of sun-kissed strawberries, succulent pears, sweet pineapple, and Georgia peaches, Barefoot White Zinfandel will always leave you asking for one more sip. Even better over ice, our White Zinfandel is the perfect pairing for fresh fruits, smooth cheeses, and seafood feasts.
A good example of white Zin for its millions of fans. It's off-dry to sweet, with honeyed flavors of raspberries and vanilla.
Canned fruit and syrup come to mind.