Burgundy Presale - pre Tarif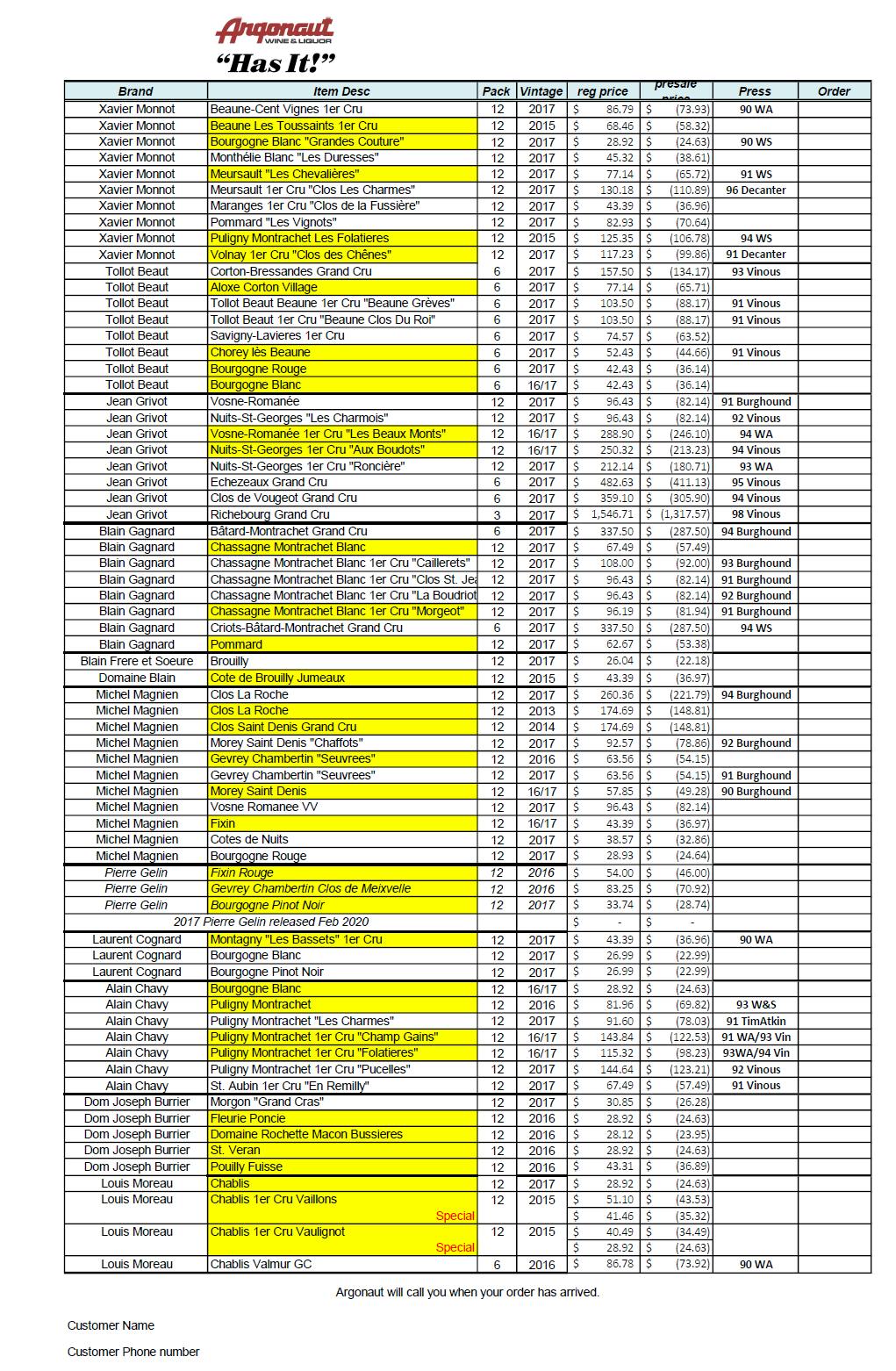 ---
Current Wine Keg List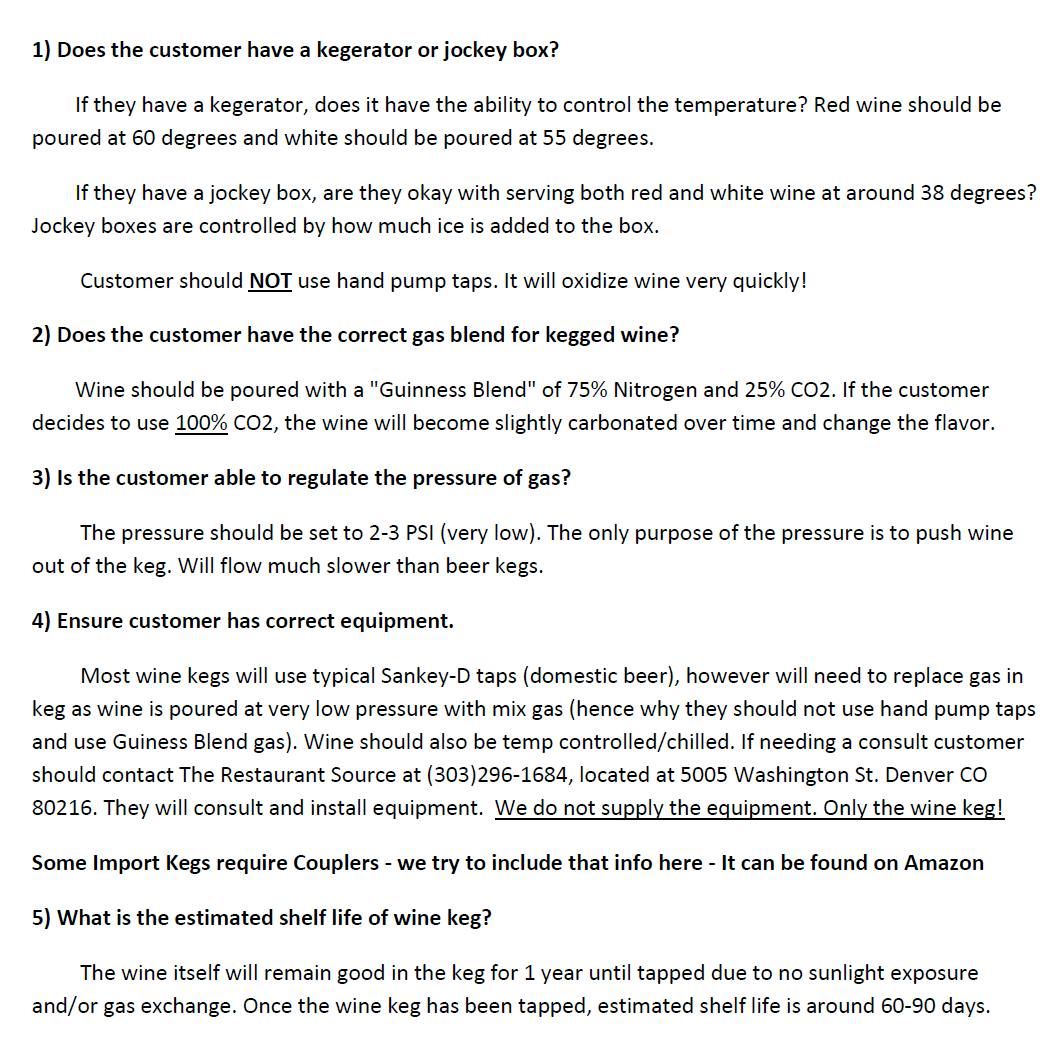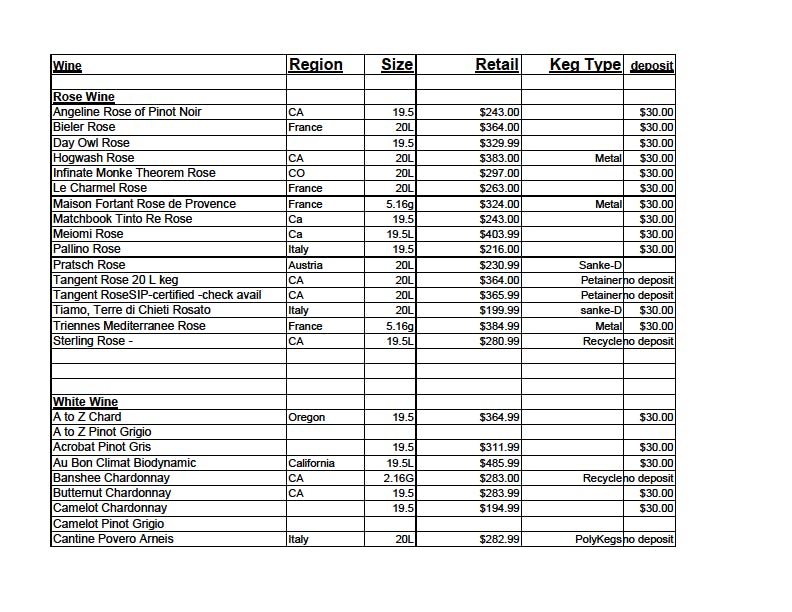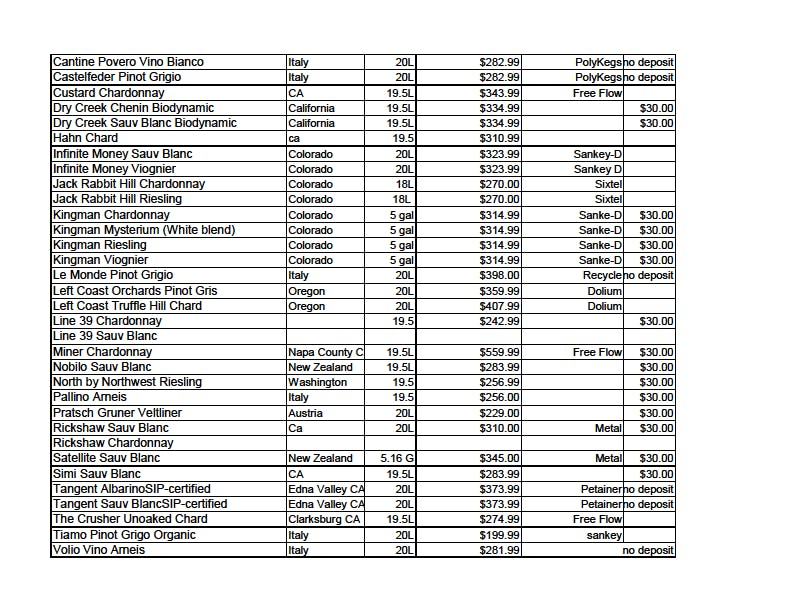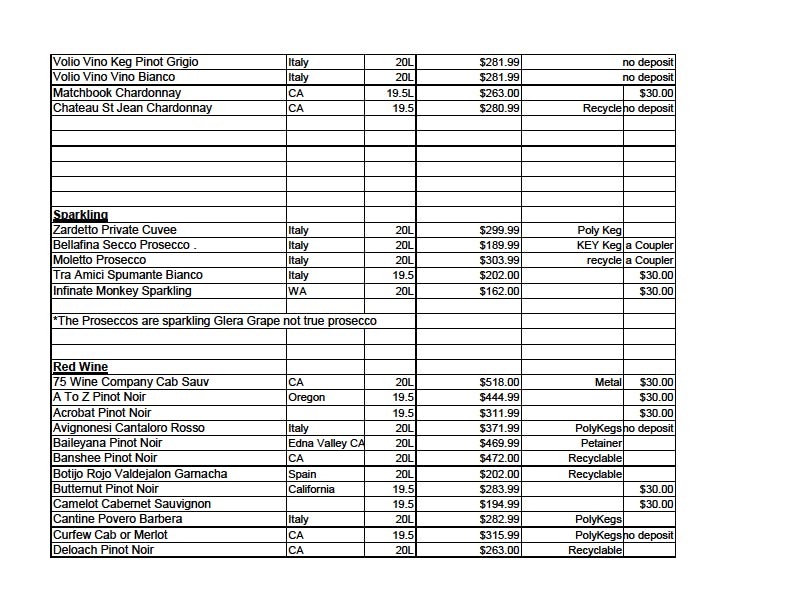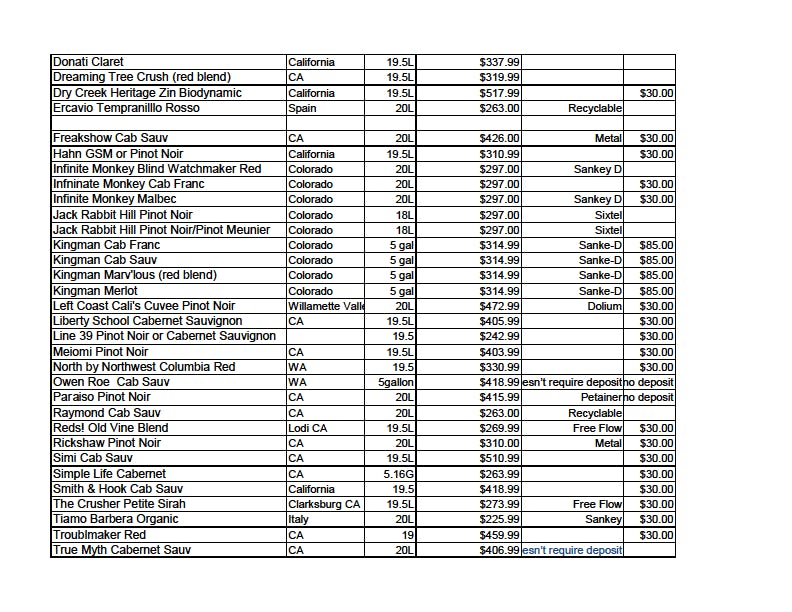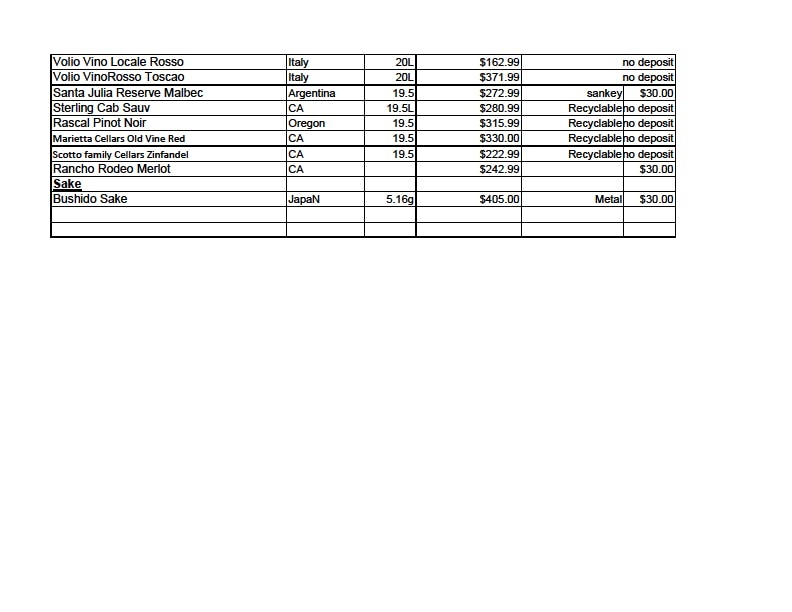 ---
Rare French Presale - ORders due by August 20th
Name______________________________________________________
Phone Number ______________________________________________
e-mail _______________________________________________________
You can email Sheila@argonautliquor.com your order.
Thank you

---
Mumm Wine Christmas Display
---
2018 PAPPY VAN WINKLE & ANTIQUE SERIES LOTTERY
2018 PAPPY VAN WINKLE
&
ANTIQUE SERIES LOTTERY
OUR 2018 ALLOCATION SHOULD BE DELIVERED TO US BY THE MIDDLE OF NOVEMBER 2018
LOTTERY
---
TECATE - CHIVAS VS. NECAXA EVENT
COME DOWN TO ARGONAUT ON JULY 7th FROM 3-6PM FOR 3-6pm, WHERE WE WILL BE GIVING AWAY JERSEYS, SOCCER PRIZES AND A SET OF 4 TICKETS TO THE GAME! 
BUY ONE TECATE SUITCASE AND GET ANOTHER FOR A PENNY ON JULY 7TH!
---
ARGONAUT & AVENUE GRILL BOURBON DINNER
Bourbon Dinner with Beam Suntory






Thursday, June 21, 6 PM
The Avenue Grill
4 Courses Paired With Beam Bourbons

Basil Hayden, Knob Creek, Maker's Mark Private Select, Booker's Bourbon

Call The Avenue Grill at 303-861-2820 for Reservations
---
FATHER'S DAY TASTING
CELEBRATE FATHER'S DAY WITH A FREE HIGHLY ALLOCATED WHISKEY TASTING AT Argonaut Wine & Liquor! We will be tasting Old Fitzgerald, George T. Stagg, EH Taylor Four Grain and 1792 Full Proof.
Come try your luck and spin the Whiskey Prize Wheel!
You could win either Buffalo Trace Bourbon 750ml, Jim Beam 750ml OR Win The Chance To Purchase any one of the the following Whiskies:
Rock Hill Farms Bourbon
Old Rip Van Winkle 10 Year
Amrut Spectrum
EH Taylor Single Barrel
Sazerac Rye
William Larue Weller Bourbon
Th...
---
Argonaut Spirits School: Amo l'Amaro!
Hello again, booze travelers! Summertime is nearly upon us. We at Argonaut have started stocking our bars for cocktail parties and backyard barbecues. We've got our whiskey, the rosé and pinot are chilling, and the cooler's full of pale ales and pilsners. We need something to impress the guests, though; something that goes well with barbecue, that helps beat the heat, and mixes well into evening cocktails.
Italy has the answer! They've been drinking this stuff called amaro for centuries. Amari (t...
---
WIN OUR NATIONAL WINE DAY GIVEAWAY!
The Prize:
A bottle of The Culprit Red, Chateau Ribaute Rosé and Silver Beach Sauvignon Blanc
These wines are staff favorites, selected for both quality and value!
They are all on sale now and are located on our Mezzanine Level just outside of our Climate Controlled Fine Wine Room.
LIKE THIS POST on Facebook to be automatically entered to win.
Drawing will be held on 5/25/18 - NATIONAL WINE DAY!
One winner will be selected at random from the entire list of users tha...
---
Tequila Time: The Best Of Mexico
Tequila Time: The Best Of Mexico
Hola, booze travelers! We've crested the hill in April and we're approaching May, meaning tacos on patios, cocktails on the back deck, and of course, Cinco de Mayo. Before we dust off the sombreros and start slicing limes, though, let's take a few moments to learn about the spirit that makes it all possible: tequila!
A jimador cutting stalks off of the piña, or heart, of the blue agave plant.
Tequila is made from the blue agave plant, a desert succulent that grows...
---
IT'S ALMOST ROSE SEASON!
Welcome to springtime everyone! This time of the year we're starting to feel the sun on our faces. We are also starting to spend time relaxing on our porches with friends. Our tastes are moving over to the lighter whites as well as Rose's. Rose's are gaining in popularity and we are seeing more variety and better quality. Long gone are the days of overly sweet, non descript, quaff blushes. We here at the Argonaut have had an oppurtunity to taste a lot of Rose's coming in for the new vintages. An...
---
ARGONAUT'S ANNIVERSARY SALE
---
PAPPY & ANTIQUE SERIES LOTTERY
---
Now Offering Curbside Pickup